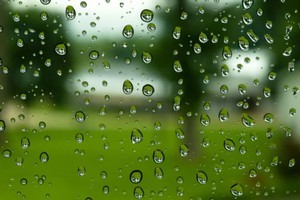 A leaky homes rescue package that became available for owners today has sparked a flurry of interest, with the Department of Building and Housing (DBH) reporting a dramatic increase in website hits.
Building and Construction Minister Maurice Williamson yesterday announced that the Government had reached a deal with banks over the loss-sharing arrangements, and that the Financial Assistance Package would be available from today.
Legislation was passed this month for the rescue package, under which the Government and local authorities would each contribute 25 per cent of agreed repair costs, with affected homeowners funding the remaining 50 per cent backed by a government loan guarantee.
The package is only available to people whose homes were built within the past 10 years.
Weathertight services group manager Jeff Montgomery said development had sparked considerable interest, and that the DBH had received 19 calls on the new claimant line by 2pm today, as well as many calls for advice from existing claimants.
"It is important to note that there will be a lag between the scheme being announced and new claims being received - people need time to read about the scheme, consider their options, complete the forms and send them to the department."
And owners appeared to be doing just that, taking to the leaky home website in floods.
The website had about 700 hits yesterday, and more than 500 by 2pm today - a significant increase from the 90-odd maximum for any other day this month.
Mr Williamson has said the number of people who might apply for the package was not clear, but that if 70 per cent of the known cases picked up the deal in the next five years it was expected to cost the Crown a little more than $1 billion.
It was possible home owners in drier areas might not be aware that their property was leaky, and that the full extent of the problem might not be known.
"Price Waterhouse (accountancy firm PricewaterhouseCoopers) said there's $11.3b of damage that they know of, and suggest it could be as much as twice that in the final wash-up," he told NZPA yesterday.
"It could be $23b, which is way, way bigger than the entire damage caused by the Canterbury earthquakes."
The leaky homes crisis followed deregulation of the building industry, where a resulting lack of rules meant problems with design and products left thousands of homeowners with ongoing problems.
Issues included flaws in design, product, cladding, workmanship, rules and checks.
- NZPA