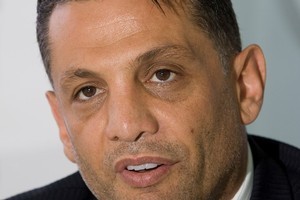 A private investigator has managed to freeze the accounts of the company Terry Serepisos is depending on for financial rescue.
McNabb Group Properties hired private investigator, barrister and former police detective Mark van Leewarden to take action against Western Gulf Advisory in March.
The company is owned by alleged fraudster Ahsan Ali Syed, who's allegedly scammed some $100 million from Australian investors.
Mr van Leewarden travelled overseas in May and managed to get two of WGA's accounts frozen, and file criminal proceedings in Switzerland and Bahrain.
McNabb principal Gary McNabb says they hope, by publishing what's happened to them, other investors and borrowers are warned off WGA.
- Newstalk ZB