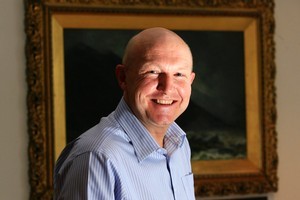 The full extent of devastation in Christchurch will be revealed to a group of international investors and analysts visiting the city tomorrow.
Philip King, investor relations manager at Fletcher Building, said his company had invited 34 people to a presentation by infrastructure chief executive Mark Binns at the Copthorne Hotel Commodore Christchurch Airport.
Representatives from investors ACC, AMP and OnePath and broker analysts Deutsche Bank, Goldman Sachs and First NZ Capital would attend, he said.
"We've had quite a few requests from people wanting ... to see it first hand.
"A lot from Australia don't have a sense of the scale of it and what is involved. We'll put them on a bus and take them around," King said.
Fletcher Construction is acting as an agent for the Earthquake Commission and the repair and rebuilding work is being carried out by accredited contractors.
Forsyth Barr analyst Rob Mercer said reconstruction activity to rebuild Christchurch was problematic in the near term but assured over the medium term.
He has calculated that Fletcher will make $250 million to $376 million from its Christchurch work between 2012 and 2019. That assumes the cost of rebuilding the city ranges from $20 billion to $30 billion and that Fletcher gets a 20 per cent share of the work.
But there were a series of problems which could delay financial benefits, he said.
"Homeowners have multi-insurance claims due to the ongoing earthquakes and aftershocks, which are incrementally adding to the complexity to determine the claim settlement with EQC and insurance companies.
"Homeowners and corporates are more likely to defer the timing of any rebuilding until the number and magnitude of the aftershocks settle down."