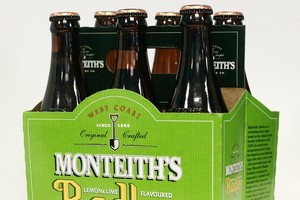 Confirmation by the Intellectual Property Office of DB Breweries' registration of "radler" as a New Zealand trademark has spurred calls for an urgent review of appeal mechanisms.
A group of beer drinkers had opposed the 2003 registration by the Asia Pacific Breweries unit, saying the term is generic for a type of light beer, and Geoff Griggs, president of the Society of Beer Advocates (Soba), said the office should have done more research to learn "radler" was a term that dates back to the 1920s.
DB's general manager marketing Clare Morgan has said the big company did not fight the case to prevent competition or restrict consumers' access to different types of beer products,
But intellectual property consultant Theodore Doucas in Wellington, said the decision in favour of DB Breweries - on the grounds radler was not known as a descriptive term in New Zealand in 2004 - was out of touch with reality.
Doucas said radler was a generic term for a style of low-alcohol beer, such as "lager" and "pilsner".
The appeal was brought in 2009 by Soba after beer giant DB Breweries acted against Green Man Organic Brewery for breaching its trademark in the use of the name "radler".
DB Breweries trademarked the name in 2004 after the launch of its Monteith's Radler.
"Radler is a style of beer and a common term all over the world," said Doucas.
"It seems to the average person that unless you have massively deep pockets in New Zealand, there is no way to challenge this type of injustice. In Australia there is provision for the Registrar of Trade Marks to intervene where it is clearly in the public interest - we should have the same here in New Zealand," Doucas said.
The real test of distinctiveness for a trademark was not whether a mark is being used in New Zealand but the likelihood of use in New Zealand.
"You cannot give somebody a monopoly like this and then think it's good for business," he said.
"This is bad for New Zealand, bad for business and bad for the consumer because it stifles competition."
- NZPA