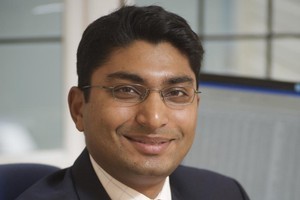 An economic slowdown in Australia - New Zealand's biggest trading partner - poses a risk to this country's export sector, says an economist.
Shamubeel Eaqub of the Institute of Economic Research said the Australian economy had been losing momentum for the past couple of months.
"We've seen the housing market slow, confidence indicators have turned down and the labour market hasn't been as strong," he said. "It coincides with the end of [Government] stimulus over there and some signs of slowing global trade."
Eaqub said Australia - which received a quarter of New Zealand exports, by value - had provided a helping hand for many local businesses during the recession.
A strong Australian dollar has also resulted in a beneficial exchange rate for New Zealand exporters.
"If you look at the global financial crisis, we had emerging markets and Australia pretty much offsetting most of the weakness elsewhere," Eaqub said.
"Our export sector actually performed relatively well in the context of the global recession and Australia was a key linchpin in that resilience."
He said a slowdown in the Australian economy would be an issue for New Zealand businesses, particularly those in the export and tourism sectors.
But at the same time, Eaqub added, it could help slow the rate of people migrating to Australia.
ExportNZ executive director Catherine Beard said firms would keep a close watch on developments in the Australian economy.
But the recession had made businesses in this country quite resilient to downturns, and New Zealand manufacturers had secured a competitive advantage across the Tasman as a result of the exchange rate, she said.
Sleepyhead boss Craig Turner, whose firm invested more than $70 million buying two Australian businesses last year, said he was getting a sense that their economy was cooling off.
The joint managing director of the transtasman bed manufacturer said it was difficult to get a clear view of the company's Australian market, as the firm was in the process of integrating the newly acquired businesses.
"But my gut feeling is that Australia is definitely on a slowdown. How much or what it's about I don't know ... we're trying to work out what's going on."
Rory Glass, managing director of brewer Lion's New Zealand operations, said the Australian beer market had been "pretty challenged" over the last 12 months, which was unusual.
"[The Australian] economy has retracted somewhat from its historical growth [and] the weather in Australia hasn't been particularly conducive to drinking beer either."
NZX-listed companies with exposure to the Australian market have also been flagging it as an area of concern.
In April children's clothing retailer Pumpkin Patch, which operates more than 120 stores in Australia, said soft Australian retail conditions in the firm's last financial year had carried over into the current one.
Specialty chemical maker Nuplex Industries cut its full-year earnings and net profit guidance in May, saying demand had weakened.