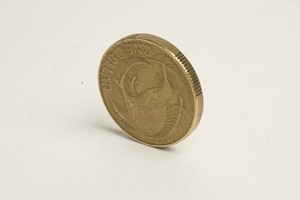 The New Zealand dollar rose against the greenback ahead of today's consumer price index data, with gains on global commodity and equity markets helping the currency shrug off regional growth concerns.
The government is set to release consumer inflation data for the second quarter today, which will be closely watched after last week's surprise growth numbers, which showed the economy grew at 0.8 per cent in the first three months of this year, double that of market expectations.
Economists say CPI may be 0.8 per cent.
"A big surprise will see the kiwi have another crack at 85 cent but on balance I think the risks are more to the downside given that the currency has been so high," said Khoon Goh, head of market economics and strategy at ANZ New Zealand.
The kiwi dollar saw turbulent trading on Friday in New York, after Westpac Banking Corp. announced it expects the Reserve Bank of Australia to cut interest rates by 25 basis points before December, with a further 75 points of cut priced in over 2012, taking the official interest rate to 3.75 per cent.
That saw the Australian dollar fall sharply, taking the kiwi along with it, although a positive close on commodity and equity markets helped buoy the New Zealand currency.
On Wall Street, the Standard & Poor's 500 Index closed 0.6 per cent higher at 1,316.14, while the 19-commodity Thompson Reuters Jefferies CRB Index rose 0.5 per cent to 346.30.
"The kiwi recovered to within its recent ranges, but attempts at the topside were limited with markets somewhat fatigued," Goh said.
The kiwi recently traded at 84.54 US cents, up from 83.88 cents on Friday in New York, and rose to 73.11 on the trade-weighted index of major trading partners' currencies from 72.59.
It rose to 79.29 Australian cents from 78.73 cents last week, and gained to 66.74 yen from 66.43 yen.
It climbed to 59.74 euro cents from 59.43 cents on Friday, and rose to 52.38 pence from 52.02 pence previously.
The New Zealand dollar may trade between 83.80 US cents and 84.80 US cents, Goh said.