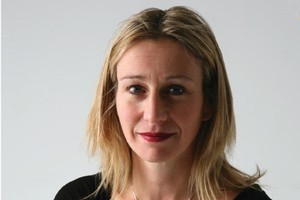 Transition between generations can be a tricky issue, writes Dr Deb Shepherd facilitator of the Family Business Forum, senior lecturer, University of Auckland Business School and Icehouse business growth programmes co-ordinator.
At the recent Family Business Forum run by the University of Auckland Business School with ANZ, KPMG and supported by the Icehouse and the EMA, some of New Zealand's leading family businesses got together to talk about the issues they face as they transition from one generation to the next.
About 75 per cent of New Zealand businesses are family companies if that includes husband and wives. Indeed, family businesses are the norm rather than the exception. Some of our best known ones are Villa Maria, AuCom, Michael Hill and the Normans, owners of Farmers, Pascoes and Stevensons.
What are the main differences between a small family business and a small business?
What you have to remember is that with family businesses they have to manage the interplay and dynamics across multiple entities.
They are managing the dynamics of the family and the business and looking to do what is right by both the family and business entities. Another thing which distinguishes family businesses from non-family businesses is their time horizon is often longer and broader. They are about maintaining and growing assets for future generations. The generation in charge often sees itself as the caretaker of the organisation.
What are some of the most difficult times for a family business?
One of the most difficult times for families businesses can be when it is time to transition across generations. Having said that, some find this happens very successfully but it takes lots of communication and effort from the family and other key stakeholders. It is about best management practice, people understanding what it means to be an owner and what it means to be a a family member and what it means for those who work in the business. Each of these roles have different responsibilities, obligations and rewards.
Another difficult time can be where there is a non-performance issue around a family member. It is difficult at the best of times but when it is a nephew, daughter or son, it is that much harder.
There is often relief on both sides if it is tackled right. If the business is well run it will make sure the right people are employed and matched for the right job. Family businesses also have to tread carefully in introducing the next generation. Existing staff can feel aggrieved if they perceive the next generation are coming in on an easier wicket. To counter this, the expectations on the incoming generation are often higher.
On the flip side, family businesses may have extra resources, tangible and intangible, when going through difficult times because of the extensive organisational and industry experience of dealing with a variety of economic contexts over the history of the business. Earlier generations can add advice, perspective and guidance. Additionally, many family businesses maintain a strong balance sheet across generations which can provide a buffer for getting through difficult times.
Do family businesses ask enough for help when things get tough?
There may well be an internal resourcefulness which can be helpful. Conversely, the risk is that a family business could become too inward-looking. We would encourage businesses to seek external advice. It might be at a seminar such as the Family Business Forum or one of the programmes we run at The Icehouse or engaging independent advisers.
YOUR QUESTIONS
We want to solve your business problems. From tax headaches to recruitment nightmares - every week, with the help of specialists, we will answer your questions on any topic related to business.
Send your questions to Gill at: Southgill1@gmail.com