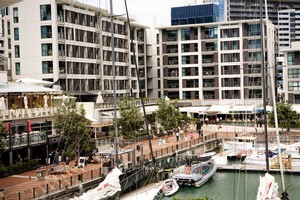 A hospitality industry leader warns restaurants and bars need to ensure they are prepared and not "slammed" by the influx of visitors for the Rugby World Cup.
Rob Eliott, manager of Brand Events and Festivals, said there had been a surge in new restaurants and bars in the leadup to the cup and their owners now had to pause to plan.
There was no point over-investing ahead of the cup, but they needed to ensure they had enough staff to cope with crowds coming later in the evening and avoid turning people away or not coping with numbers.
"Getting slammed if you're a restaurant or a bar can cost you dearly," said Eliott.
"Alot of people are trying to cash in and you've got restaurants renovated extensively and you've got some who don't know whether to believe it or not and just plug on as normal."
The Restaurant and Bar show in Auckland opened yesterday and runs for the next two days.
The hospitality industry will be given advice on how to cope with the crowds including from South African chef Peter Goffe-Wood, whose experience during last year's soccer World Cup in his country was a warning for New Zealand.
"His own restaurant didn't do nearly as well as he thought it would over the Fifa World Cup in Cape Town. The Johannesburg restaurants did very well but not so well in Cape Town. The bars and clubs really filled up but the restaurants less so," Eliott said.
New Zealand 2011, a Government-backed business leverage organisation, will this week launch details of an online training course for hospitality workers. The programme was used for volunteers and would now be offered to those in the hospitality frontline.