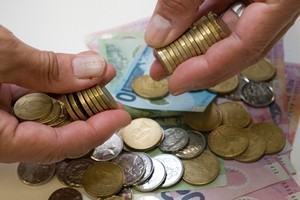 As public submissions got under way yesterday on planned changes to credit reporting law, a survey has found few people have ever tried to get a copy of their personal record.
The proposed amendment would allow reporting of repayment history, including whether people made payments on time for credit cards, utilities and mortgages.
Personal credit records currently show only times when people inquire about getting credit and any defaults.
The Privacy Commissioner said some changes that appeared intrusive had the potential to bring benefits to individuals.
Repayment history information could lead to more competitive credit offerings and better rates for people considered good credit risks, and with more information banks might be more willing to lend to parts of the community who might at present seek credit outside the mainstream system.
Credit reporting agency Dun & Bradstreet supported the changes, which it said provided a regulatory structure to realise benefits including reduced default rates and cost of credit, with improved loan performance and access to mainstream credit for under-served parts of the community.
A Dun & Bradstreet survey, conducted by TNS Global, showed only one in 10 people had tried to obtain a copy of their personal credit report, while 39 per cent had no idea they had one.
The survey in June of 1010 people aged between 18 and 70 found 58 per cent of people did not know how to get a copy of their personal credit report, 48 per cent did not know they were entitled to a copy and 8 per cent had not obtained a copy because they were worried about the outcome.
Dun & Bradstreet said the findings were particularly worrying given the central role personal credit reports played in credit assessment and the fact that people were entitled to a copy.
The company has set up a website - www.dnbcreditreport.co.nz - giving people access to their reports.
The Federation of Family Budgeting Services supported the change.
"This will serve the interests of our budgeting clients in two ways, by providing more and relevant information to allow for credit rehabilitation and provide information to support responsible lending," the federation said.
Other organisations that backed the changes included Visa Worldwide and the New Zealand Bankers' Association.
The Citizens Advice Bureau said it remained deeply concerned.