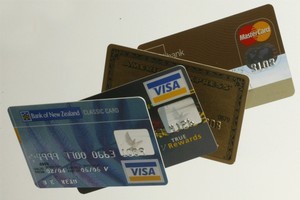 Just one in ten Kiwis have tried to obtain their credit report, and nearly half have no interest in doing so, according to latest research.
The findings come as the Privacy Commissioner begins hearing oral submissions in Auckland on changes to credit reporting law.
The survey by TNS Global for credit reporting agency Dun & Bradstreet found thirty-nine per cent of people had no idea they had a personal credit report and almost half did not know they were entitled to a copy of their report.
At present credit records show only the times when someone has inquired about getting credit, and any defaults.
Under the proposed changes credit records will show whether someone was late with their electricity, gas or phone bills, mortgage or credit-card invoices, insurance, or other monthly payments for two years.
"Using credit is part of our everyday life, but many consumers are still unaware of the important role today's payment behaviour can have on tomorrow's credit access," Dun & Bradstreet general manager John Scott said.
The research found low income earners, with four household members under the age of 18 were more likely to have accessed their credit history than any other group.
Those aged between 25 and 30 on a middle income displayed the least knowledge of their personal credit status with just 36 per cent aware they could obtain a personal credit report, Dun & Bradstreet said.
Meanwhile eight per cent of respondents said they had not obtained a copy of their report because they were worried about the outcome.
Dun & Bradstreet has just launched a website that the company says provides consumers with access to their report for free.
"Now more than ever consumers need to be able to see for themselves what those changes will mean," Scott said.
Scott said credit history had become crucial to New Zealand's economic recovery, particularly in earthquake-affected areas.
- NZ HERALD ONLINE