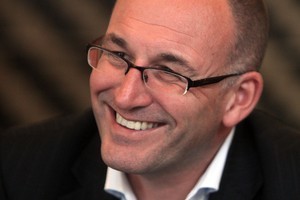 Tourism industry leaders are gathering in Wellington today for a summit aimed at pushing the political agenda and examining issues facing the export sector.
Tourism Industry Association chief executive Tim Cossar said speakers at the event, which was expected to attract up to 200 industry players, included Finance Minister Bill English, Maori Party co-leader Pita Sharples, Sir Ray Avery and All Whites coach Ricki Herbert.
"We wouldn't totally expect that all of them have got their tourism policies ready yet but this is an opportunity for them to hear throughout the day where the industry's at and the types of things that they might want to embed into their policy," Cossar said.
"There's a political agenda there from our point of view ... there's also an important need in our industry to reflect internally and look at the things that we can do to change ourselves."
Cossar will present insights gathered from the industry during a regional roadshow.
"We've been ... refining what we think are the core elements of a good tourism policy, the things that we as an industry need to address and the things that we need to tackle in the next year," he said.
The higher valued kiwi meant less dollars were "getting dropped" in the regions and businesses around the country.
"It's a very high level.
"It certainly will play out in the next visitor season I think," Cossar said.
International tourists spent $9.5 billion here during the year ended March 2010 - equivalent to 18.2 per cent of all export earnings.
Other issues included visa waivering systems to make sure people from new and emerging markets could travel to New Zealand easily, while infrastructure remained important.
Roads, and the quality and safety of regional roads in particular, are of increasing interest to the tourist sector.
There had never been a time when there were so many things challenging the industry, he said.
"We want the attendees to be more informed about where things are going politically but also inspired by other people's success in other areas ... and to have had a really good dialogue as an industry," he said.
"To at least have shared some thinking, shared some issues of common interest, common concern and perhaps even develop some solutions."
A state of the tourism sector research report will begin today in partnership with Lincoln University.