Marketing consultant Graham McGregor explains how to use POV to increase your sales.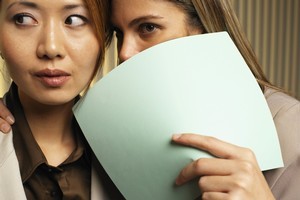 I recently interviewed Dr Michael Hewitt Gleeson, best selling author of 'WOMBAT Selling', for my Unfair Business Advantage Report.
Michael explained that the ideal goal in all selling is to create delighted clients who then help you to get more clients.
To do this, you need what Michael calls POV or Pass on Value.
In other words, you want to make it easy for someone to 'pass on the value' of what you offer to other people they know.
Here's a great example:
In one of his first jobs Michael sold a sales training programme called KISS - Keep it Simple Salesman. Michael sold this programme to companies with a number of salespeople and found that he was getting three people saying 'yes' for every five sales presentations that he made. Michael would do about three appointments a day. He hated cold calling so he would phone people, qualify them and make an appointment to show them the programme.
Then Michael fell in love with a brand new Mercedes 280SL sports car and knew that he had to own one. He quickly realised he needed to make at least ten sales presentations a day to get his sales target and buy the Mercedes.
The only way this was possible was if Michael cold called on a lot of businesses in the same area. But he hated cold calling. So Michael tried a lot of ideas and finally came up with one that had high POV and worked brilliantly.
Michel printed a little book called How to Sell without Working. Michael would then walk into the sales manager and say 'Hi, my name is Michael and I've brought you a little gift to add to your sales library, it's a book called How to Sell without Working.' and he'd hand him the book.
Now when the person opened the book, all the pages in it were blank. There are no words because there's no such thing as selling without working. (In other words it was a joke book.)
A lot of the time the person he was talking to would open the book, laugh loudly when saw it was blank, pick up the phone and say 'hey Jack come and have a look at this'. And Michael has already got the POV effect working right at the beginning of his sales call.
The prospect is then happy and smiling and when he asks what the call was about, Michael would begin his sales presentation. Once Michael realised he'd found something that got a terrific reaction when he handed over the book he was happy to work all day long making cold calls. And the use of that simple POV idea enabled Michael to quickly buy his Mercedes 280 SL sports cars.
In Michael's interview in my Unfair Business Advantage Report he explains how to create amazing Pass on Value for any business and gives some great examples.
(One of my favourites is a business selling a common product that has used POV to get over 15 million people to watch it in action and tell their friends about it.)
Michael also gives a link where any reader can download a free copy of his excellent book WOMBAT Selling. (This book does have words in it and is very good.)
How can you create high POV for your business?
"Be interesting or be invisible"
Andy Servonitz
Graham McGregor is a marketing consultant and the creator of the 'Unfair Business Advantage Report.'
www.theunfairbusinessadvantage.com
(This is free and has now been read by business owners from 11 countries.)