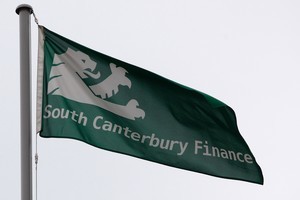 South Canterbury Finance is owed $188.6 million by two Allan Hubbard-controlled companies, but receiver McGrath Nicol is withholding details so as not to prejudice legal proceedings.
In the receivers' second separate reports on parent Southbury Group and subsidiary Southbury Corporation, they said they had omitted estimates of Southbury Group's assets, so efforts to get the best price for assets would not be prejudiced.
As with other receiverships, statutory management and Serious Fraud Office investigations sparked by the collapse of South Canterbury Finance last August, it is the complexity of inter-company transactions, asset transactions and related party loans that are hindering investigators.
"A significant amount of the receivers' time has been spent on reviewing and understanding transactions flowing through this company [Southbury Group] that related to wider South Canterbury Finance group refinancing and asset transfers within the group," the receivers said.
Following Hubbard being placed in statutory management in June last year, 85-year-old South Canterbury Finance collapsed in receivership in August, owing 35,000 investors about $1.6 billion - prompting a Government-guaranteed bailout for investors.
The receivers said yesterday that as of last November, South Canterbury was owed $84.7 million by Southbury Group and a further $103.9 million by Southbury Corp.
As a result of the statutory management, Hubbard faces 50 fraud charges laid by the Serious Fraud Office.
- Otago Daily Times