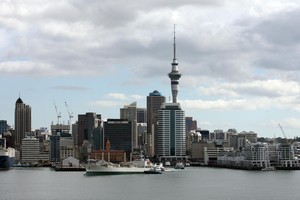 An Auckland tour operator is bucking the trend and offering visitors reduced prices during the Rugby World Cup.
Mark Hockley of The Perfect Welcome said the decision to drop his prices by 10 per cent during September and October made business sense.
"It is going to be a far busier time for us than it would be normally, so for me, there's no point trying to gouge every little bit out of it. We're certainly not going to be going broke by doing it."
The company's 10-vehicle fleet specialises in offering tours starting at Auckland Airport.
An airport transfer tour in an Elite Mercedes Viano normally costs $396, but visitors will pay $356 during the cup.
The tours take in some of Auckland's key sights such as Cornwall Park, Mt Eden, Auckland Domain and the waterfront.
Mr Hockley said he was sick of the negativity surrounding the tournament.
Hospitality providers who increased their prices - in one case by up to 1000 per cent - were showing the worst side of New Zealand, he said.
He said the Cup would have an uplifting effect on the country, and not just in economic terms.
"Once the people start arriving here, I think of the buzz that is going to be around - if you go back to what it was like during the Lions tour, or the America's Cup.
"And this is fifty times bigger than that."