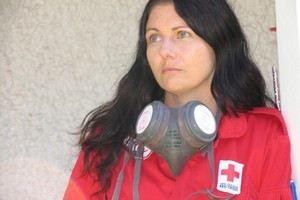 The Christchurch earthquake relief fund has been boosted by a $1 million donation today from the investment bank Goldman Sachs.
The donation went to the Red Cross to fund three key projects in support of the people affected by the February 22 earthquake and support teams in Christchurch.
The company said the donation would support training for emergency response teams; a psychosocial training programme for volunteers working with people facing earthquake trauma; and the provision of 25,000 portable torch-radios for Christchurch families.
John Ware, chief executive of the Red Cross, said such corporate donations were invaluable in assisting the Red Cross provide critical support to Christchurch residents.
"The donation, which specifically fully funds key recovery projects, means Red Cross can implement these initiatives over the next three to six months and provide on-going help for the people of Christchurch," he said in a statement.
- NZPA