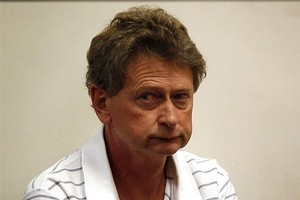 Would Stephen Versalko, if he'd managed to keep his $18 million ponzi scheme undetected, have made it into "new era of professionalism for financial advisers" as heralded by the Financial Markets Authority (FMA)?
My guess is yes.
As the mainly excellent TV3 documentary illustrated last week, Versalko did a good impersonation of plausible.
He no doubt could've also impersonated an authorised financial adviser (AFA) if the circumstances demanded.
There's nothing to suggest that under the new regulatory regime that ASB, Versalko's employer, would've automatically picked up on his fraud.
As one of the investigators in the TV3 doco said, the Versalko case was more about a faulty employer/employee relationship than a breach of client/adviser trust (which, of course, it also was).
It was the failure of ASB to exercise control over its employee that created the opportunity Versalko exploited so diligently.
Disgracefully, ASB failed to front up on the documentary to explain how Versalko got away with it for so long and how that particular loophole has now been closed.
As a qualifying financial entity (QFE), ASB is now more explicitly responsible for the behaviour of its advisers and must have documented procedures in place to show how it manages Versalko-like risks (amongst others).
However, the bank doesn't have to disclose those details, contained in a so-called Adviser Business Statement (ABS), to the public but simply lodges the document with the FMA.
To its credit, the ASB paid out Versalko's fraudees in full (including his invented interest rates) but has kept its statements on the matter brief and vague.
The TV3 documentary fills in some of the blanks.
Other questions remain unanswered. For instance, was the "$791,181 prostitute who Versalko later accused of blackmailing him" a professional gold-digger or merely a hooker with a centre of excellence?