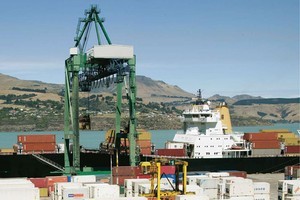 Lyttelton Port, the South Island's busiest port, says it's struggling to secure natural disaster insurance coverage ahead of the expiry on its existing policy tomorrow.
The Christchurch-based company said in a statement today it has renewed the bulk of its insurance policy, but is still struggling to secure business interruption and material damage disaster cover.
The company's currency insurance policy, which covered the $35.7 million in damage caused by the September, February and June earthquakes, expires tomorrow at 4 pm.
Earlier this month, the port operator said it was bracing itself for a "big jump" in insurance costs due to the earthquakes, but was "optimistic" that there wouldn't be a gap in coverage.
No details around these costs were released in the statement today.
A further update on the insurance negotiations is expected tomorrow.
LPC shares rose 1.23 per cent yesterday to $2.33, and have gained 2.2 per cent so far this year.