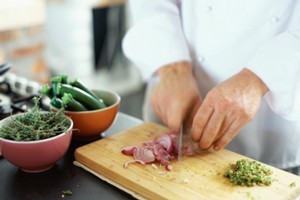 An employee of a restaurant in Christchurch's cordoned-off CBD has been awarded $4960 in owed pay - a decision which could spark more claims, according to experts.
Ivan Butera was head chef at Art Restaurant, which has been closed since the February 22 earthquake.
Mr Butera took his former employer to the Employment Relations Authority (ERA) and was awarded $730 in unpaid wages and $4230 in holiday pay.
He had already been paid $1000 by the restaurant since he began proceedings.
University of Auckland law professor Bill Hodge said the ruling could lead to other workers taking cases to the authority.
"It might inspire you to pay $70 [filing fee] and go into the authority.
"It could lead to more people saying, 'Well, I want to clean up my old employment arrangement and get as much money as I can'."
Brad McDonald, a partner at Godfreys Law in Christchurch, said although he had not read the ruling, it would probably lead to similar action.
"There will be a certain percentage of people who see something like this and think, 'Let's have a crack'."
However, Mr McDonald said most affected employers and employees had used common sense and good faith to reach agreements.
Professor Hodge said there was nothing startling about awarding past wages and holiday pay: "It's absolutely garden-variety".
More complex employment disputes relating to the earthquakes lacked a precedent, which needed to be set in the Employment Court, he said.
"There's a major legal question over a doctrine that we call frustration - because we can't perform our contract and it's not your fault and it's not my fault ... our agreement is now impossible to fulfil."
He said a case was needed to determine whether the Canterbury earthquakes fitted such a description, "because it would be pretty devastating if everybody in the red zone who was suspended or lost wages brought a case."
Mr McDonald said those issues would not be resolved until a "real hoary chestnut" of a case was taken to the Employment Court.
"And undoubtedly there will be some people out there who are owed a reasonably significant sum of money and who have the wherewithal to press forward and push it all the way."
Mr Butera has moved to Australia. Neither he nor Alliance Commerce, the company behind Art Restaurant, could be reached for comment.
The ERA was not able to obtain information on Mr Butera's earnings or a statement of reply from Alliance Commerce.
Mr McDonald said that could indicate the firm had gone under because of the earthquake.
"The fact of life down here at the moment is simply that employers have just disappeared. And so whilst you may be able to get a ruling, is there anything to get a ruling against?"
WHAT HE GOT
$4960 payout consisting of:
* $730 in unpaid wages.
* $4230 in holiday pay