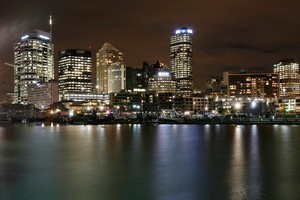 Auckland continues to dominate the rankings of a regional scoreboard measuring economic activity, bolstered by a strong housing market.
The latest ASB / Main Report Regional Economic Scoreboard lists the Super City as the fastest growing region among 16 regional council areas surveyed, the seventh consecutive quarter it has held that title.
Auckland was near the top of the peak across a range of measures, including house sales, employment and guest nights, ASB said.
"With households in the region faring well, it is not surprising to see consumer confidence remaining positive. Construction activity is subdued, but is holding up better than the rest of New Zealand."
Meanwhile recent improvements in the housing market and in retail spending earned the Auckland region an extra star during the quarter.
Waikato edged up to second place in the quarter, despite a fall in guest nights and construction.
"It appears relatively strong employment and population growth is encouraging retail spending in the region."
Southland fell to the bottom of the rankings in the latest scoreboard, dragged down by a decline in confidence, and weak retail trade and car registration figures.
"Strong agricultural product prices continue, and we think the outlook for the region is better than its ranking suggests," the report said.
Not surprisingly, Canterbury also came in near the bottom of the pack, with the earthquakes there likely to shape the outlook for the region in the years ahead, ASB said.
"Right now the ongoing quakes are making life very difficult for Cantabrians, and this is showing up in the data for the first quarter."
However, "there are encouraging signs of late, such as house sales rebounding quickly, and house prices holding up well."
- NZ HERALD ONLINE