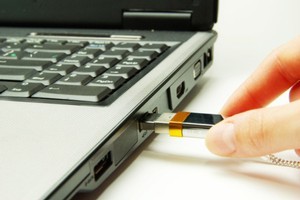 The Labour Party has lashed out at Telecom and warns the company's "history of monopolistic behaviour" will continue when it splits in two.
After fiercely opposing telecommunications law that passed last week, Labour has gone on to allege Telecom has a culture of bad practice that will carry on during the ultra-fast broadband scheme.
Telecom was awarded the bulk of the Government's broadband contracts last month and is due to split its retail and network businesses by the end of the year.
Telecom proposed the split during the bidding process.
Chorus, its infrastructure arm, will become a separate public company and be responsible for installing fibre internet cables in 24 towns and cities by the end of 2019.
The Telecommunications (TSO, Broadband, and Other Matters) Amendment Bill facilitates the rollout and split and was passed last Thursday in Parliament by 65 votes to 42.
The law outlines the regulatory environment which will be in force during the eight-year broadband build.
Telco and consumer groups were angry after Communications Minister Steven Joyce tacked on amendments in February that removed the Commerce Commission's ability to regulate prices on the network until 2020.
After much industry debate and political pressure from the Maori Party, the commission was brought back into the fold.
Despite this, Labour's communications spokeswoman Clare Curran said the legislation would give Telecom a free pass to "overcharge its way through the next decade".
"We've always been concerned that Telecom, as the incumbent monopoly, would be essentially provided with the ability to continue the practices that it has become known for," Curran said.
"Telecom's history of monopolistic behaviour will not change when it is broken up under the structural separation," she said.
The split was designed to ensure Telecom retail did not receive preferential treatment from Chorus and that all internet providers had access to the same wholesale services.
Curran was concerned the split was happening behind closed doors and said it was unclear what the exact relationship between Telecom and Chorus would be.
Telecommunications Users Association chief executive Paul Brislen was not convinced there would be any collusion between the new businesses.
"I hope this won't be a problem. From what we've seen in the bill and from what [the Government] has said it would be a very strange occurence if the newly created [Chorus] would be in any way bound to Telecom retail."
WEB SHAKE-UP
Telecommunications (TSO, Broadband, and Other Matters) Amendment Bill:
* Paves the way for the ultra-fast broadband scheme and rural broadband initiative.
* Prepares for Telecom to split with Chorus, in one of the biggest corporate shake-ups in decades.
* Saw the Government buckle to industry and political pressure after it attempted to sideline the Commerce Commission from regulating the fibre network.
* Comes into effect on July 1.