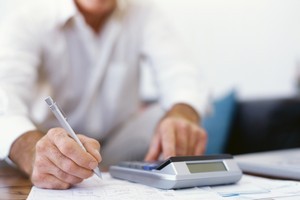 As many as 300 financial advisers could be out of business by Friday as tough rules come into force making it an offence for unlicensed advisers to give advice on KiwiSaver, managed funds and other investment products.
The changes, which require all financial service providers to be on a public register, are designed to improve investor protection and increase confidence in New Zealand's capital markets.
Financial Markets Authority (FMA) director of financial adviser regulation Mel Hewitson said 1367 financial advisers had been authorised, with a further 150 applications to be processed this week.
About 150 Christchurch-based financial advisers have been given more time to comply with the Government's financial adviser regime, following the February earthquake.
As many as 300 financial advisers have not completed testimonials and tests and would probably not meet the July 1 deadline, Hewitson said.
"We are pushing through them as fast as we can but we can't do people's exams for them."
A further 25 financial advisers' applications have been escalated "where there has been evidence of criminal convictions, complaints or disciplinary proceedings, or issues around testimonials".
Decisions would be made on these applications shortly, Hewitson said.
Applications have been open since last August and those who did not make this week's deadline should be making alternative arrangements for their clients, Hewitson said.
The cost of getting authorised depended on each adviser's existing qualifications and could run into several thousand dollars, Hewitson said.
Hewitson said the FMA would be checking advisers who applied but did not make the deadline and would take action against anyone falsely claiming to be authorised after July 1.