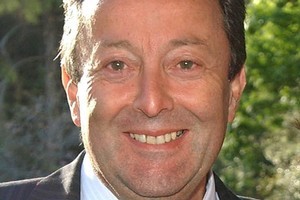 Governments come and go but Sky TV lobbyist Tony O'Brien has remained the cheery face of a pay TV monopoly in the corridors of power.
Sky TV is 42 per cent owned by Rupert Murdoch's News Corporation - which has a formidable reputation for maintaining government relations in Britain.
And Murdoch's man about New Zealand's Parliament House has enjoyed astonishing success since 1994 in keeping the chill wind of regulation - the norm in other pay TV markets - off the political agenda.
That has meant Sky has grown so dominant there is no prospect of consumers seeing any competition that could offer a free sport package.
It is tempting to imagine Sky's lobbyist as slick, cunning or ingratiating.
But parliamentary and TV industry observers say best adjectives to describe O'Brien are persistent, assiduous and vigilant.
Sky played a big role organising the parliamentary rugby club.
During the last Rugby World Cup Sky organised overseas trips for MPs, allowing quality time with MPs in French hotels, and screened games on its rugby channels.
Likewise, Sky was so entrenched in Wellington that at one point TVNZ and TV3 had to intervene to stop the contract for parliamentary TV being handed over.
"Everybody has something they are very good at and Tony's is relationships," said Sky TV chief executive John Fellet.
O'Brien started out selling Sky TV packages to hotel and motel chains and Fellet says he was impressed with the way he handled the often fiery relations in a sector that traditionally objected to paying for Sky.
"We decided we needed someone in Wellington, but the idea of hiring [lawyer] Mai Chen or lawyer lobbyists isn't Sky," said Fellet. "It looks like a hired gun - we'd rather have someone who is part of the business."
It's an approach Fellet, an expatriate American, learned from his own first job as a staffer in Washington DC for the conservative senator Barry Goldwater.
"What I learned," he said, "was that when someone came in with skin in the game - a farmer as opposed to the Farmers Of America - you listened to them in a different way."