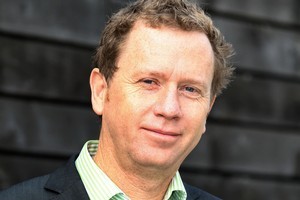 New Zealand's anti-nuclear reputation is being undermined by a $2.1 million super fund investment in a company that builds nuclear-armed submarines, the Green Party says.
The New Zealand superannuation fund holds 44,595 shares in Mumbai-based multinational Larsen and Toubro, which is involved in designing and building a fleet of nuclear-armed submarines for India.
Green Party co-leader Russel Norman said it was "grossly irresponsible" to be making money out of nuclear proliferation in a highly unstable region of the world.
India is not a signatory to the Nuclear Non-Proliferation Treaty, and has been increasing its nuclear arsenal to bolster its defences against nuclear neighbour Pakistan.
"To profit from the proliferation of their nuclear weapons capability undermines our status as a nuclear-free nation and stands completely against the intent of the treaty," Dr Norman said.
He questioned why the directors of the super fund were risking New Zealand's reputation as a responsible member of the world community.
He called on them to stop investing in Larsen and Toubro.
"We should have nothing to do with investing in this immoral industry."
The Green Party has succeeded in getting the super fund to stop investing in companies involved in the manufacture of tobacco products and cluster bombs.
Larsen and Toubro, India's largest defence company, is building the submarines for the Indian Navy, and is contracted to develop a launcher for a nuclear-tipped, submarine-launched cruise missile.
The super fund's shares in it were worth $2,082,736 on June 9.
- NZPA