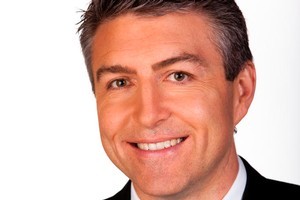 Jason Paris is stepping down as chief executive of the MediaWorks television, complicating the big challenges for TV3 and Four.
Paris is leaving after just one year and a sometimes tense relationship with group managing director Sussan Turner.
His notice period is six months - though it's not yet clear exactly how long he will stay with MediaWorks.
His departure - which followed a recent meeting of the Mediaworks board - leaves TV3 and Four with scant experience in television, though Turner says she will be looking after the TV role.
Few at TV3 headquarters will be surprised that Paris is leaving.
A former marketing manager at TVNZ who had worked at other big corporates, sources say he struggled to fit into company that operated on tight budgets.
His appointment to the the job running TV had been shambolic, when it only became apparent late in the piece Paris would report to Turner, who has a background in radio and lacks experience in television.
MediaWorks has struggled to retain its share of increased TV advertising revenue, though it would be hard to sheet home any blame to Paris.
After years of cost cutting to meet huge interest payments up until restructuring, it has relied on mature programming that is losing some of its firepower.
Arch rival TVNZ signed exclusive deals with media buying firms that shut out TV3 and Four - but boosted market share for TVNZ and Sky TV, sources say.
Paris could not be reached for comment and his future is unclear. It is understood he had a six month restriction of trade.
At TVNZ he was regarded as the heir apparent to CEO Rick Ellis - who is tipped to resign this year.