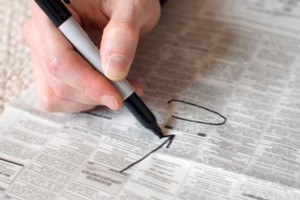 A seasonally adjusted measure of the labour market is at its strongest level since the country was in recession in early 2008, boosted by work on rebuilding earthquake-hit Christchurch.
But the survey of more than 650 employers in this country was carried out before yesterday's violent aftershocks that led some commentators to suggest rebuilding of the smashed city will be pushed further into the future.
The Manpower employment outlook survey for the September quarter, published today, found 26 percent of companies expecting to increase hiring, with 9 percent planning a decrease.
When adjusted to remove seasonal variations the net employment outlook - employers expecting a rise minus those expecting a decrease - was + 19 percent. That was up 4 per centage points from the June quarter and 2 percentage points ahead of a year earlier.
Manpower New Zealand general manager Michelle Visser said the Christchurch reconstruction effort was playing a major role in the buoyancy of the country's employment market.
Demand for mining and construction workers was strong and consistent, at + 42 percent.
"The Christchurch reconstruction project is shaping up to be one of the biggest construction projects that New Zealand has ever seen," Visser said.
"As we move from the clean-up to rebuilding stage, initial reconstruction workers - particularly project managers and quantity surveyors - will be in high demand."
The finance, insurance and real estate sector was also strong, with a 10 percentage point increase in hiring intentions to + 23 per cent.
That sector was bolstered by demand for insurance professionals to assess the rebuilding effort in Christchurch, Visser said.
All eyes were on the Christchurch rebuild, as projected hiring intentions remained strong and skills shortages began to threaten the time lines of reconstruction projects.
If the reconstruction effort were to ramp up now, nowhere near the number of people needed would be ready to complete the projects, Visser said.
"The scale of the reconstruction means that we're going to see a huge increase in demand for all construction roles, with project managers and quantity surveyors being just the start. Skilled tradespeople and managerial roles will also be in high demand down the track."
In Auckland, the seasonally adjusted net employment outlook of + 20 percent was the strongest since the second quarter of 2008, while the + 21 percent in Christchurch was the most optimistic since the first quarter of 2008. Wellington had an outlook of + 14 percent, up 2 percentage points from the second quarter but down 5 percentage points from a year earlier.
Visser said the jobs demand in Auckland and Christchurch was primarily from the services sector, with IT staff most in demand.
- NZPA