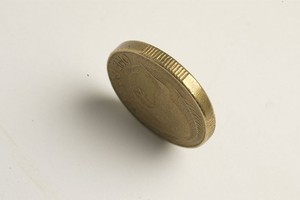 The New Zealand dollar fell against the greenback, on growing investor concern that the global economy is slowing, prompting markets to increase their holding in so-called safe haven currencies such as the US dollar.
Global equities slumped on Friday, with the Standard & Poor's 500 Index closing 1.4 per cent lower at 1,270.98 after Federal Reserve Chairman Ben Bernanke said the US economic recovery will continue to be "uneven".
European sovereign debt fears reignited after the European Central Bank criticised European Union plans to restructure Greek debt, saying any moves that included private investors to take part in a Greek bail-out were fraught with danger.
That triggered a slide on European equity markets, with the Stoxx 600 falling 1.3 per cent to close at 268.13.
"On Friday night there was ongoing concern around Greece and the ECB also revised their inflation forecast lower, so we saw risk-off trading with strong buying in the Swiss franc, US dollar and Japanese yen," said Mike Burrowes, a market strategist for Bank of New Zealand.
"Commodity-sensitive currencies like the kiwi and Aussie held up a bit better against the US dollar, but overall we were still down."
The kiwi recently traded at 82 U.S. cents, up from 82.38 cents on Friday in New York, and rose to 71.11 on the trade-weighted index of major trading partners' currencies from 70.94. It rose to 77.81 Australian cents from 77.67 cents last week, and fell to 65.89 yen from 65.97 yen.
It rose to 57.25 euro cents from 56.97 cents on Friday, and slipped to 50.55 pence from 50.60 pence previously.
With on no major data being released on the local front in the first half of the week, Burrowes said the currency traders would be looking offshore for leads.
He said the kiwi dollar may trade between a range of 81.75 US cents and 82.45 cents, with trading predominantly range bound.