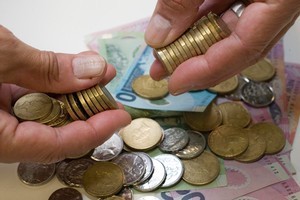 More than half of those who were considering joining KiwiSaver before changes were made by the Government won't now sign up to the scheme, a new survey says.
An Investment Savings and Insurance Association (ISI)-commissioned poll found that almost a third of the 2337 participants were not members of KiwiSaver, but were considering joining before the release of the 2011 Budget.
Since Finance Minister Bill English tabled changes to the savings programme, 62 per cent of those who had been fence-sitting on KiwiSaver no longer wanted to be involved. Thirty-eight per cent indicated they would still sign on.
Government reforms included halving the annual tax credit and increasing the minimum contributions.
ISI chief executive Peter Neilson said although attitudes to KiwiSaver have not shifted a great deal, it appeared the Budget had deterred those who were thinking about joining.
The chairman of Workplace Savings New Zealand, David Ireland, said the survey results were concerning, but thought it wiser to wait for the dust to settle from the Budget before gauging public reaction.
"There may be well the elements of a knee-jerk [reaction]," he said. "What will be interesting is looking over the next quarter to see if there had been much of a slowdown."
New Zealand Funds Manager chief executive Richard James believed there was still a strong incentive for New Zealanders to join KiwiSaver.
"It's an instinctive response, not a considered response. They're viewing it in relative terms and saying 'is KiwiSaver as good as what it used to be?' and clearly the answer to that is no. But it is still a compelling proposition for virtually every individual to join KiwiSaver. There is no investment I'm aware of that is likely to produce a higher return on an individual's capital."
A spokesman for English said KiwiSaver was still an attractive scheme and membership was expected to increase.
"While people may not like the changes to KiwiSaver, several polls have shown New Zealanders support the direction of the Budget and clearly understand why the changes are being made," he said.
James said the challenge now rested with providers to explain the benefits of the scheme to the public.
In the survey, about 20 per cent of respondents not in the programme said they did not believe it was right for them and 30 per cent said they could not afford it. The survey also found more respondents supported than opposed increases to employer and employee contributions.
Neilson said this was because people realised they needed help saving for retirement.
"It's a bit like going on a diet, everyone knows that if you eat less and exercise more you'll lose weight, but most of us don't do that. We know we should be saving more, but we realise that if we don't have a KiwiSaver account that ain't going to happen."