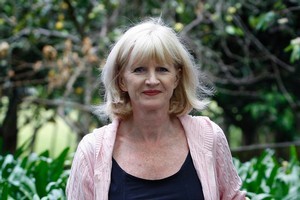 Former Fairfax New Zealand chief executive Joan Withers has applauded the idea of a partial sale of Trade Me.
In 2006 Fairfax raised eyebrows in paying $750 million for Trade Me, representing 15.6 times its earnings.
Now the online classified ads site has become a jewel in Fairfax's tarnished crown of traditional media assets.
The board of Fairfax Media is conducting a strategic review of Trade Me that is looking at several options, including a partial float of the business on the sharemarket.
The Fairfax investigation of sale options is not advanced, but Withers said: "It would be brilliant if New Zealanders get to have a stake in a business that has performed so brilliantly."
Withers left in 2006 and has been appointed to directorships. She is chairwoman of Auckland International Airport and State-owned energy company Mighty River Power, which is being prepared for privatisation.
Withers was closely linked with Fairfax Media's expansionary approach under former chief David Kirk.
Despite criticism of the pricetag at the time, Kirk's purchase had been an important strategic decision, she said. She believed he had been proved right.
There has been frequent speculation about a sale, most recently associated with investor interest in improving returns.
Fairfax Media's general manager for investor relations, Frank Sufferini, confirmed to Radio New Zealand that Trade Me was being reviewed, alongside other parts of the firm's business.
Australian analysts estimate Trade Me could be worth A$1.1 billion ($1.4 billion) to A$1.3 billion but views are mixed on the issues for a sale.
In New Zealand Forsyth Barr media analyst Rob Mercer said Trade Me had been a successful buy, but the value of a partial sale should not distract the board from its vision to meet the shift of advertising revenue online.
"Trade Me has gone to a more mature phase where it is harder and harder to grow the businesses.
"But I don't think selling [it] off ... would solve the underlying problem."
The Australian newspaper reported this week the review of Trade Me was far less advanced than plans to sell off Fairfax's radio division in Australia.
Australian analysts such as Morgan Stanley's Andrew McLeod have argued there is merit in spinning off Trade Me because it is undervalued as a wholly owned business while the extra funds could be used to fund a share buyback or increase dividends.
It is believed some of Fairfax's large institutional shareholders agree. They have pressed management to take decisive action over its flagging market value, the Australian reported.
"Our view is that Trade Me is one of Fairfax's most valuable assets," McLeod said in a note valuing it at between A$1.1 billion and A$1.3 billion.
Andrew Anagnostellis of Deutsche Bank was more conservative, this week calculating that Fairfax could realise A$391 million by floating 50 per cent of Trade Me.
TRADING TRADE ME
* Fairfax Media owns half of New Zealand newspapers including the Sunday Star-Times and magazines such as House & Garden.
* Former Fairfax chief executive David Kirk was criticised by Australian market watchers when he bought Trade Me for $750 million.
* Five years later its value has been estimated at $1.4 billion to $1.7 billion.