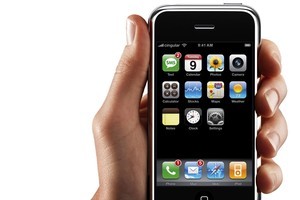 New Zealand will be home to 15 million internet-capable devices by 2015 - more than three devices for every person, according to research released today.
This surge in new devices, up from 9 million in 2010, will boost the amount of internet traffic being sent and received in New Zealand by almost 50 per cent annually over the next four years.
While the amount of online devices in the country is set to grow by almost two-thirds, this will only make up a minutia of the 15 billion gadgets connected to the internet worldwide by 2015.
These predictions come from the Cisco visual networking index (VNI), a body of research that envisions technological growth based on current trends.
2011 is the first year the company has published New Zealand-specific data and Cisco New Zealand's manager Geoff Lawrie said the information shows the country is following global trends.
While the figures only cover machines like smart phones, computers and tablets, Lawrie said it would not be long before nearly every electronic device was connected to the internet "It's going to be every electronic component in a building, the lights, the heating, the elevator. It's going be every car... and within the home you'll certainly going to have your security connected and your TV," he said.
Although a wider range of electronic-ware will be hooked up to the web, Lawrie said online video and television would be the "game-changer" for internet traffic in New Zealand.
According to the VNI, internet video will be 81 per cent of local data traffic by 2015, up from 37 per cent in 2010.
3 billion minutes of video content will be watched by New Zealanders each month, which works out to be 1,084 minutes of video streamed or downloaded every second.
By that time, the average household will consume 33 gigabytes of data per month in 2015, up 682 per cent from 4.2 gigabytes per month in 2010.