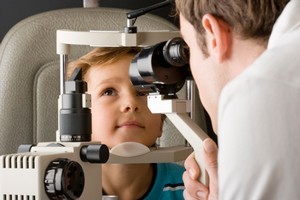 Apec is throwing its weight behind efforts to develop ethical codes for the medical technology industry across the Asia-Pacific region.
Medical Technology Association of New Zealand (MTANZ) chief executive Faye Sumner says the development has the potential to make exporting a much easier process for Kiwi manufacturers, of which many were small-to-medium enterprises.
The Auckland-based group had been working with sister organisations across the region to develop an international set of ethical principles for the sector, she said.
Asia-Pacific Economic Cooperation ministers last week endorsed the principles, which proposed codes based on factors including transparency, integrity and ethical interactions, during a meeting in the United States.
Sumner said New Zealand medical technology manufacturers could face difficulties dealing with offshore distributors, which in some Asia-Pacific countries demanded "facilitation payments".
"Corruption and bribery takes many forms," she said.
Sumner said knowing a distributor had signed up to a code of business ethics would lessen the amount of due diligence an exporter had to undertake.
The next step would be implementing the codes through industry associations across Apec economies.
"That's going to be quite difficult because some economies don't even have an industry association ... It's a small step at this stage."
Sumner said Apec's support lent a lot of weight to the development of the codes. "The construction industry and also the pharmaceutical industry will be watching this to see if they can possibly transfer some of these principles, in terms of ethical business practices, into their industries as well."
Murray Fenton, managing director of Auckland medical technology and plastics manufacturer Adept, said the codes were a good idea.
Although Adept's biggest markets were outside Asia, he said the company was looking to start buying components from China.
"Having clear medical ethics from the purchasing side would be good and give us some security."
The New Zealand medical technology sector earned $578.8 million in exports last year, while the global market was worth around US$350 billion ($424 billion), MTANZ said.