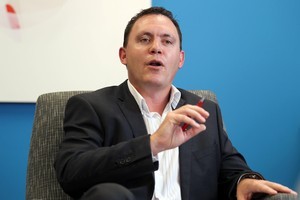 Accusations Telecom has locked out competitors from the market shows the Commerce Commission should closely monitor the company's role in the ultra-fast broadband network, say industry players.
The commission alleged yesterday that Telecom had failed to allow other companies access to certain wholesale services and, as such, was in breach of rules aimed to increase competition.
The watchdog said this had led to "significant commercial gain" for Telecom and deterred its rivals from investing in the industry.
The commission said it would now take legal action against Telecom, which could bring a penalty of up to $10 million if successful in the High Court.
Telecom disputed the claims yesterday and said it would fight any proceedings brought by the commission.
The watchdog's move follows a court ruling and $12 million penalty against Telecom last month for historical breaches of the Commerce Act.
Telecom's competitors welcomed yesterday's news, with CallPlus saying it may now also file with the courts.
CallPlus chief executive Mark Callander said it lost out on "millions" and described Telecom's behaviour as "monopolist".
"We've missed out on half the market and haven't been able to compete [in some areas]," he said.
TelstraClear said it was still assessing the effect the alleged breach had on its ability to compete. Vodafone, who filed a complaint with the commission, said it was pleased with the announcement but would not reveal if it had lost money.
Callander said it was a bad look for Telecom, coming just two days after it won the bulk of public funding for the Government's ultra-fast broadband scheme.
He said it was a timely reminder of the need to have the commission monitoring the new internet network.
The Government indicated in February the commission would be unable to regulate prices on the fibre network.
However, after intense pressure from industry and consumer groups, Communications Minister Steven Joyce said the watchdog would be brought back into the fold.
After winning the broadband contracts, Telecom will now split from its network-arm Chorus, which will be responsible for laying fibre internet cables in 24 cities and towns across the country.
Chorus will be an entirely separate public company and required by law to sell services to all retail providers on equal terms.
Despite this, Telecommunications Users Association chief executive Paul Brislen, who spearheaded the campaign to re-include the commission, said the watchdog needed to keep a close eye on the fibre network.
"This is exactly what led us to be concerned about [leaving the commission out]. It's a case in point for why you need a robust regulator who can tackle these issues proactively.
"By separating [Chorus and Telecom] I hope that 99 per cent of the problems will go away, but you need a regulator on board for the last 1 per cent, the tricky stuff we just don't know about yet and the unforseen consequences that may arise."
The Government's ultra-fast broadband scheme, tipped to cost $3.5 billion, will offer internet speeds of up to 100 megabits per second to 75 per cent of New Zealand.
Hospitals, schools and business are first in line to receive a fibre connection, and should be hooked up by 2015.
Telecom shares surged on Tuesday and Wednesday following the win, climbing 9 per cent, or 20.5c.
However, following the commission's announcement, the company's shares fell by 2.2 per cent, closing yesterday at $2.43.
THE ALLEGATION
* The Commerce Commission says: Telecom failed to provide other telcos with unbundled bitstream access in conjunction with the sub-loop extension service, even though it provided an equivalent service to its own retail business.
* This wholesale service would allow other telcos to sell their own phone services to consumers in a package with Telecom's broadband.
* The commission said this caused serious harm to competition and it would file legal action.
* Telecom denies any wrongdoing.