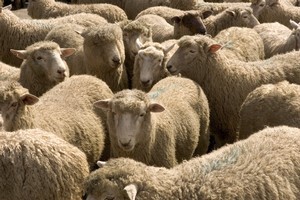 A $40 million offer by Cavalier Wool Holdings to buy assets from New Zealand Wool Services International is premature, says the company.
Wool Services International (WSI) yesterday said Cavalier Wool had made a $40 million conditional offer for all assets and liabilities of the NZAX-listed company.
WSI chairman Derek Kirke said the board would evaluate the offer but would not be in a position to make a full assessment in the short term because of uncertainties.
Cavalier Wool had applied to the Commerce Commission for authorisation to make an offer for WSI's scouring assets, Kirke said.
"The proposed offer from Cavalier is inconsistent with that application as it also extends to other assets."
Furthermore, the application was still under Commerce Commission consideration, with a decision not due until June 10, Kirke said.
The company's assets included two wool scouring plants and a wool trading division, he said.
WSI in its 2010 annual report said it had revenue of $151 million from continuing operations for the year ended June 30, 2010.
Kirke said there was limited detail in the offer and a significant amount of work would need to be done before the board could reasonably advise shareholders of its implications and possible returns.
The offer had been received in the midst of a sales process for a 64 per cent shareholding in the company, he said.
"The directors need this sales process to be concluded before being in a position to assess the Cavalier offer, given that the outcome of the share sale process could determine whether shareholder approval for the proposal is an option."
Plum Duff and Woolpak Holdings together own 63.8 per cent of WSI and are both in receivership.
Co-receiver Malcolm Hollis of PricewaterhouseCoopers said the bidding process for the stakes had closed and various bids were being assessed.
Cavalier Wool is half-owned by a subsidiary of NZX-listed Cavalier Corp.
Cavalier Corp managing director Wayne Chung in a market statement said Cavalier Wool had earlier this year lodged an application with the Commerce Commission for authorisation to effect a transaction which would involve acquiring control of the wool scouring business of WSI in order to bring about further rationalisation of the wool scouring industry.
"In anticipation of a favourable final determination from the Commerce Commission on or about 10 June, [Cavalier Wool] has written to WSI offering to purchase the business of WSI as a going concern," he said.