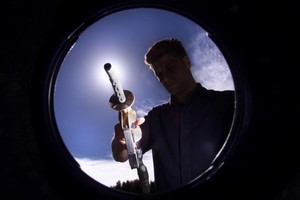 Petrol prices dropped again tonight, with BP leading the way.
The company announced it had cut the price of petrol and diesel by 3 cents per litre. It was the second decrease in the past three days, and the fourth price drop in three weeks at BP-owned stores.
Z Energy, the New Zealand company which owns the Shell retail network, quickly followed suit, with an immediate 3c a litre cut.
BP managing director Mike McGuinness said 91 and 95 unleaded petrol, and ultimate diesel, had now fallen 16 cents a litre since May 9.
Petrol prices at most BP-owned service stations were 91 octane unleaded 205.9 cents per litre, 95 unleaded 213.9c, ultimate diesel 148.9c.
Z Energy said its prices were 205.9c a litre for Ultra (91), 212.9 for V-Power (95) and 147.9c for diesel.
"We have been able to reduce our retail prices again tonight as a result of the New Zealand dollar continuing to strengthen against the US dollar," Mr McGuinness said.
"International refined fuel prices have also continued to soften."
He said pump prices were made up of a number of factors, including the international price of petrol and diesel, the US/NZ exchange rate, and taxes and levies.
There are more than 100 independently-owned BP service stations in New Zealand, which buy their fuel off BP at a wholesale price and by law must set their own pump prices.
- NZPA