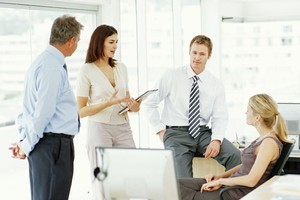 Imagine the reaction if it was suggested to a successful chief executive to "forget doing budgets, profit and loss analyses and balance sheets and just operate solely on gut feeling".
Not too many would heed the advice and quite rightly. Every business needs robust and disciplined measures to review the past, monitor the present and plan for the future.
However, it seems that many workplaces only focus on measuring historic factors such as profitability, absenteeism, staff turnover and market share. While important measures, Amy Silvester-Brooks, a senior project manager for New Zealand workplace and employee engagement survey specialists JRA, describes these as "lag performance indicators".
They are measures that are largely driven by other factors. Silvester-Brooks points out the importance of also measuring "lead indicators" such as employee engagement.
"If employees are engaged and enjoying their work, the traditional lag indicators are much more likely to improve as a result."
One organisation to use this logic is design and planning firm Boffa Miskell. Managing director Don Miskell said the firm undertook a total review of its measurement systems on advice from the University of Auckland Business School. It discovered that its measures were "essentially financial, which are lag indicators of past performance".
"We decided to shift the balance and start measuring important lead indicators such as employee engagement and client satisfaction." Miskell said. "It makes sense that one of the outputs of a more engaged workforce will be increased levels of customer satisfaction which will, in turn, lead to an improvement in business results."
JRA is running the 2011 JRA Best Workplaces Survey in association with the New Zealand Herald and sponsored by the New Zealand Chambers of Commerce, KiwiBank and Haines Attract. The survey runs from June 1 to August 31 and registrations are now being taken.
ON THE WEB: www.bestworkplaces.co.nz