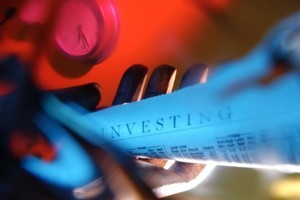 Investor payout prospects from giant listed industrial landlord Goodman Property Trust took a hit yesterday after the business changed its policy and decided to keep more earnings.
Instead of paying out 90 per cent of distributable profit, Goodman will now only pay investors 80 per cent.
"Forward guidance is a little lower than expectations," said one institutional investor after Goodman, with $1.6 billion in assets, said higher costs and the new policy would force it to keep payouts relatively flat next year.
Distributions are already sliding, from last year's 8.5c per unit (cpu) to 7.74cpu this year and the trust said the new policy was "in recognition of its unique blend of investment and development activity".
The trust issued guidance on its 2012 distributions, saying they would be in the 7.7cpu to 7.9cpu band.
The new payout policy is a big change of emphasis after management previously stressed its Australian owner shouldered development risk - and reward - and the trust bought finished properties, exposing it to much less danger.
Goodman made $36.7 million net after-tax profit (previously $2.8 million), even after property devaluations of $24.8 million due to a flat market.
Shane Solly of Mint Asset Management said investors had been lobbying for a change to the dividend policy to better reflect longer-term sustainable earnings.
"The new deal is safer and Goodman has reduced payouts to a more sustainable level, which reduces medium-term risk to investors.
"Given the modest improvement in industrial property that's emerging, it's a good time to be considering undertaking low-risk development where there is a high level of tenant pre-commitment and returns are appropriate," Solly said.
Forsyth Barr's Jeremy Simpson praised full-year results from Goodman and Kiwi Income Property Trust.
"Both were close to our forecasts and solid results. Both were slightly ahead in terms of distributable profit due to lower tax than we were forecasting. Dividend guidance looks to be in line to slightly better than we were expecting."
Goodman's new distribution policy will apply from the first quarter of its 2012 financial year, which it is trading in now.
Keith Smith of Goodman's manager said directors took that decision.
"The board believes that retaining additional earnings to help fund the trust's activities will ultimately contribute to greater capital growth for our investors. It strikes an appropriate balance between cash earnings and distributions while the trust's development programme is progressing," Smith said.
Mark Lister of Craigs Investment Partners said Goodman was trying to bring the dividend more in line with cash flows, rather than the profit and loss statement, because there were non-cash adjustments that went through the latter.
"For most of the property trusts, we are expecting 2012 to be the low point in the cycle; that is, for dividends to trough then, before a little growth returns in 2013 and beyond."
GOODMAN PROPERTY TRUST
Full year to March 31
Distributable earnings
2011: $101.1m
2010: $99.4m
Post-tax earnings
2011: $78m
2010: $77.5m
Revaluation loss
2011:(-$24.8m)
2010:(-$49.9m)
Net profit after tax
2011: $36.7m
2010: $2.8m
Distribution
2011: 7.74cpu
2010: 8.5cpu