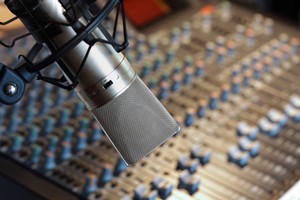 Fairfax yesterday said it may sell its portfolio of radio stations, after "strong expressions of interest" from prospective buyers.
Fairfax said a decision to consider selling its radio assets was subject to achieving an acceptable price and consideration of all options for maximising value from the portfolio.
Proceeds would be used to pay down debt and increase corporate flexibility.
A sale process would begin in the next few weeks and conclude "later this calendar year".
Fairfax lists a portfolio of metropolitan newstalk stations in Sydney (2UE), Melbourne (3AW), Brisbane (4BC) and Perth (6PR), three metropolitan music stations in Melbourne, Brisbane and Perth, and nine regional radio licences in Queensland and South Australia.
Fairfax chief executive officer Greg Hywood said Fairfax Radio was "performing strongly and has a demonstrated ability to succeed through the cycle".
"The decision to consider the divestment of Fairfax Radio has been taken in response to strong expressions of interest from prospective acquirers and as part of our ongoing review of opportunities to maximise shareholder value and the mix of assets we own," Hywood said.
Fairfax had appointed KPMG Corporate Finance to assist with the sale process, which was expected to begin in the next few weeks.
Meanwhile, the Australian newspaper reported that Fairfax is preparing to shed about 100 jobs from its New Zealand operation.
Fairfax was not available to comment on this issue yesterday.
Last week the company said its second half revenue was down by 4.5 per cent and that it did not expect market conditions to improve enough to recover the decline before the end of the financial year.
The company earlier this month announced the outsourcing of key Australian sub-editing operations, with the loss of an unspecified number of staff.
The Australian said a total of 350 jobs will be cut from the company including 250 printing and production jobs.
- Staff reporter, AAP