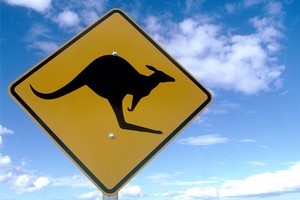 Many Australian businesses are finding it as hard to work through a fragile recovery as their Kiwi counterparts, according to research conducted on both sides of the Tasman.
The latest MYOB Business Monitor shows that confidence among small and medium SMEs (Small and Medium Enterprises) in Australia slumped dramatically during the last quarter, with just 35 per cent of those surveyed expecting to see an economic recovery in the next 12 months.
Less than a quarter of New Zealand businesses are expecting a recovery will take place within a similar timeframe, although the fall in confidence (14 per cent in New Zealand and 12 per cent in Australian) was similar in both countries.
MYOB general manager Julian Smith said SMEs were feeling the impact of a two-speed economy where key sectors, such as dairy farming here, and mining in Australia, were flourishing, while smaller businesses struggled.
The bulk of SMEs - 50 per cent of New Zealand respondents and 52 per cent of Australian respondents - said they expected to tale a hit from a slew of natural disasters in recent months.
Despite the prevailing pessimism about the economic outlook, SMEs on both sides of the Tasman were more confident about their own economic performance, with one-third reporting more work in the short-term.
Slightly more Australian (41 per cent) businesses expect revenue gains in the next 12 months, compared to their Kiwi counterparts (36 per cent), according to the research.
Meanwhile about half of SMEs in both countries said their main objective this year was to grow their business, though they highlighted rising fuel prices, cash flow and price margins as potential challenges to growth.
However most Kiwi businesses said the current government was doing a good job for business in New Zealand, with nearly two-thirds prepared to give them their vote.
This was in stark contrast to Australia where less than one-quarter said they were prepared to vote for Labor in the next election.
"The political perspective is an interesting comparison, particularly as 'closing the gap' with Australia is likely to be a part of the pre-election debate.
"And while improving the standard of living for all New Zealanders is a very laudable ambition, drawing constantly unfavourable comparisons with the 'lucky country' are somewhat simplistic," Smith said.