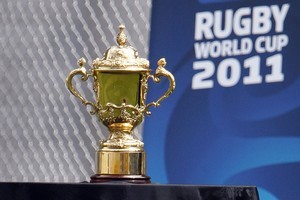 Confidence in a near term recovery by Kiwi business owners has all but collapsed less than four months out from the Rugby World Cup.
The latest MYOB Business Monitor shows less than a quarter - 23 per cent - of businesses expect the economy to recover in the next 12 months, while just 5 per cent expect a recovery in the next six months.
This was in stark contrast to a survey conducted a year ago, where almost half of Kiwi business owners (49 per cent) expected to see a recovery by now.
Confidence in the manufacturing and wholesale sector has taken a big dive, from 59 per cent in the last report conducted at the end of last year, to just 28 per cent in the latest survey.
The rural sector also showed very little confidence, with just 15 per cent expecting recovery inside a year.
Meanwhile the number of businesses reporting revenue decreases over the past year (32 per cent) outweighed those reporting revenue gains (28 per cent).
This was a slight improvement from the end of 2010, with businesses reporting revenue increases up slightly from the last Monitor survey (3 per cent from 25 per cent).
MYOB General Manager Julian Smith said the sentiment of businesses reflected just how long the nation's business owners have struggled with the effects of the recession, and how fragile are any signs of recovery.
"Going into our latest round of research, we expected to see some more confidence arising from the Rugby World Cup and its forecast economic benefits.
The slumping confidence reflected just how hard Kiwi business owners had been finding the challenging conditions over an extended period, he said.
"Many business owners expected the recovery to be in full swing by now, and the current state of the economy is making it hard to retain any sense of optimism."
Despite growing pessimism, one-third of businesses reported more work or sales in the next quarter - up from 26 per cent at the end of 2010.
Smith said the effects of the Christchurch earthquake have also impacted on the way business owners feel about the chances of recovery, with about 50 per cent of businesses outside of Canterbury expecting to take a hit from the natural disaster.
Auckland businesses were the most bullish about their own futures, with 39 per cent expecting to see revenue increase in the next 12 months, while employers in mid-sized businesses were also more confident, with 52 per cent of small (5 - 19 employees) and medium (20 - 199 employees) -sized businesses expecting revenue increases.
Rising fuel prices, though, could have an impact on those revenue expectations.
According to the monitor, 42 per cent of all businesses expect fuel prices to put considerable pressure on their business over the next 12 months.
Transport and warehousing sector businesses (74 per cent) and agriculture, forestry and fishing businesses (59 per cent) were by far the most concerned about the rising cost of fuel.