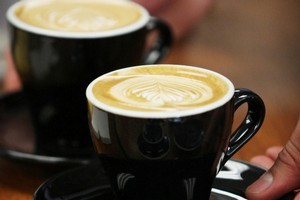 Coffee, chocolate, bananas and sugar are often on the shopping list but most consumers think little about where they come from and the conditions they are produced in.
Fairtrade, a global movement promoting sustainable business and farming in developing countries, is trying to change that.
A two-week campaign to raise awareness about the products began on May 7 and will continue until next Sunday .
On Thursday 300 people attended a sold-out breakfast at the Britomart Country Club in downtown Auckland to learn more about the objectives of Fairtrade New Zealand.
Stephen Knapp, chief executive of the organisation, said the movement started in the Netherlands in the 1980s to ensure that farmers in Columbia, Ethiopia and other coffee-growing regions got a fair price for their beans.
Knapp said the theme of this year's Fairtrade Fortnight was to "show off your swap", encouraging consumers to show what products they have traded in for a Fairtrade product.
"Swap something for your normal shop to Fairtrade sugar or coffee. Every purchase is making a real difference for farmers," he said.
"People are concerned about the environment, and concerned products are being produced in an environmental and sustainable way. There has been fantastic growth in sales across New Zealand and Australia."
Knapp said despite consumers having less to spend, people were changing to slightly more expensive Fairtrade products, All Good bananas cost about $1 more per bunch than leading international brands.
"There is a general shift towards Fairtrade. There has been a blacklash to that disposable culture," he said.
"People are looking to buy products that are better quality. People are thinking more about that now."
In February, the organisation reported that sales had more than doubled from $17.8 million to $36.6 million year-on-year to February 1.
Fairtrade NZ's annual results show $18 million worth of coffee was bought, $400,000 of tea, $17.2 million worth of chocolate and $1 million worth of combined cotton, bananas and other products, such as footballs and sugar.
Conscious Consumers, a like-minded New Zealand-founded organisation, is set to launch next month in Auckland. It will accredit cafes with certified badges when they use Fairtrade products, as well as seasonal and organic products, among other things.