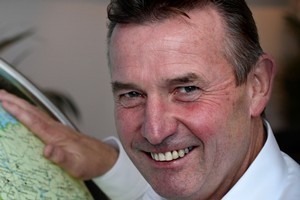 Logistics company Mainfreight is giving the thumbs up to the revival of the idea of a new Cook Strait ferry terminal in Marlborough's Clifford Bay as it positions itself to put more freight on rail.
The Government said yesterday that it had asked transport officials to investigate the use of Clifford Bay as a new sea freight terminal to improve links between major cities in the North and South islands.
The terminal could cost $200 million but it would cut travel times and ferries could do more return trips in a day. It is seen as a potential public private partnership, which could introduce a new port operator to New Zealand.
Mainfreight is already a major user of rail and is investing in a new terminal in Wellington beside the railyards near the ferry terminal. Its existing site in Wellington at Gracefield was not as well located for rail.
"By being located centrally in Wellington by the railyards, we will be able to use rail in and out to the South Island and to and from the North Island," managing director Don Braid said. "Absolutely it will increase the amount of freight Mainfreight puts on rail."
Braid said it was also important that wagons could be taken on ferries. Cook Strait ferries are traditionally rail capable but Australian owner Toll Holdings introduced a non-rail capable ferry when it owned Tranz Rail, and Bluebridge ferries are also not rail capable.
- NZPA