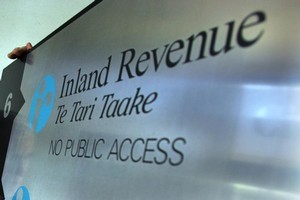 The owner of a Chinese restaurant felt like committing suicide after the Inland Revenue Department demanded she produce more than 20 years of tax records - an incident her tax adviser describes as far from isolated.
The woman, who wants to be known as Ms Li, and her husband have run a restaurant/takeaway and groceries business in their small Manawatu community since 1989.
In mid-2008 they were visited for the first time by IRD officials when they were asked to provide tax records going back to 1986, the year Li came to New Zealand. The audit lasted nearly three years, during which time the documentation was lost twice, she said.
She couldn't believe her eyes when she received a bill for $495,000 in income tax, GST, interest and family support, she said. Unable to understand IRD's audit report, the couple went to tax adviser Jeff Owens.
IRD eventually agreed to reduce the amount to $225,000. Unable to bear the stress any longer, Li signed an agreement in April ending the battle on the condition that she would be prosecuted and plead guilty.
Li's case was "not isolated", Owens said. He had seen many similar examples and some IRD officers were "excessively enthusiastic" in their work.
"Many tax officers do not have experience in their own business and they don't understand issues like time pressure, trying to keep good records, etcetera. They assume taxpayers know the tax rules, but in fact they don't."
They often demanded huge amounts of information within a short timeframe and sometimes at Christmas. "IRD officers gave Li notice on December 15 and required her to sign the agreement by January 15, during which time her accountant was on holiday."
Sometimes taxpayers hadn't seen agreements offered by the department, and interest charges were not explained.
Li was told she needed to pay $180,000, but the amount ended up being $495,000. "If she had signed the agreement it would have been too late to change her mind."
Such conduct was grossly misleading, Owens said.
Tony Cho, president of the Auckland Chinese Food and Beverage Business Association, said at least 30 Chinese restaurants had been investigated by the IRD since Christmas, and the Li case had scared them.
The Manawatu couple, who worked 10 hours a day, seven days a week, were "free prisoners".
Association secretary Raymond Tang said members were concerned about "uncivilised" treatment during investigations. "Staff have had to stop normal duties to answer questions, IRD officers visit at peak hours, which interrupts business operations and gives bad publicity to customers."
IRD officials met around 40 restaurant owners in Auckland this week to discuss how to raise awareness of tax obligations and improve compliance.
The department acknowledged there may be communication issues with restaurant owners for whom English was a second language.
The hospitality industry was a risk area with a lot of cash transactions. The IRD did not target Chinese restaurants but was interested in owner/operators, one official said.
It had made "friendly visits" to around 1000 businesses nationwide. "If you drive luxurious cars, have three or four investment properties but you don't make profits in your business, what would IRD think of this?" he said.