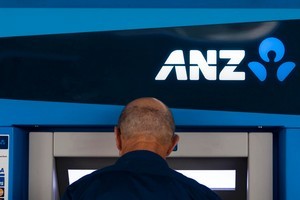 The country's biggest bank, ANZ New Zealand, says although it's too early to fully calculate the likely financial impact of the devastating Christchurch earthquake, it believes it is adequately provisioned.
ANZ made the comment in its half-year results, for the six months to March 31, out today.
They showed a 63 per cent rise in half-year underlying profit to $605 million from $372 million in the same period of the previous year as provisions for credit impairment dropped to $85 million from $330 million.
Bottom line, or statutory, profit rose $92 million, or 24 per cent, to $478 million from $386 million. The bottom line profit reflects $127 million of charges including a $98 million charge in relation to moving the ANZ and National banks to a single core banking system.
ANZ chief executive David Hisco said the February earthquake in Christchurch was likely to affect individual provisions over the short to medium-term.
"It is still too early to fully quantify the quake's impact, however we believe we are adequately provisioned," Hisco said.
Along with November's Christchurch earthquake and continued deleveraging across consumer and business sectors, February's earthquake was impacting New Zealand's economic recovery.
"However deposits have grown strongly and it is expected the Rugby World Cup 2011 will deliver a boost to the economy in the second half of the year," said Hisco.
Since February's earthquake the bank had given funding support to more than 2,700 customers.
"This includes deferring payments on loans, interest free overdrafts and other assistance."