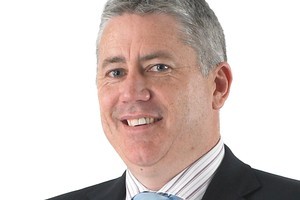 An accounting and financial disclosures expert believes the Nathans Finance directors could have been more conservative when borrowing money from institutions on the security of shares, the High Court at Auckland heard yesterday.
Barry Jordan, a partner of professional services at Deloitte, provided evidence for the Securities Commission during its investigation into Nathans and its directors on certain financial and accounting disclosures made by the directors.
Jordan also provided an independent review of the work and findings of David Crichton, a forensic accountant often commissioned on accounting matters.
Crichton was appointed to investigate the disclosures made in Nathans' prospectus and investment statement.
Former Nathans directors Mervyn Doolan, Donald Young and Roger Moses are on trial for six alleged breaches of the Securities Act.
The directors are defending allegations that the statements they issued concerning related party lending (to VTL), the quality of its loan book, its loan management practices and its management of liquidity were untrue.
The commission claims the directors made untrue statements in the company's registered prospectus and investment statement of December 13, 2006.
It further alleges the directors made untrue statements when they signed a prospectus extension certificate on March 30, 2007.
The directors pleaded not guilty to the alleged breaches in March.
A fourth director, John Hotchin, younger brother to Hanover's Mark Hotchin, pleaded guilty to similar charges in February and was sentenced in early February.
Doolan's lawyer Nathan Gedye put to Jordan that reliable institutions, such as the National Bank, had advanced loans to Nathans on the security of shares.
Jordan said this "surprised" him and that lending should not only be backed by the security of shares.
He said this was "very unusual".
"I would have thought the Nathans directors would have been conservative."
Gedye noted that the taking of security was more a managerial responsibility than a directorial one, which Jordan confirmed.
Gedye also asked Jordan whether management, over the directors, was responsible for issuing rollovers, monitoring loan limits and expiry dates and dealing with lawyers, to which Jordan answered yes.
The case is expected to take up to eight weeks and Hotchin will be called as a Crown witness in a week or two.
Nathans was mainly set up as a funding vehicle for VTL, and its associated entities which purchased vending franchises from VTL.