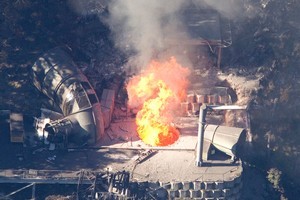 Expressions of interests for Pike River Mine assets are due by Thursday.
The expressions were originally due by today but there had been a delay in getting information, receiver John Fisk, of PricewaterhouseCoopers, said.
This is the first stage of the sales process. Potential buyers then sign a confidentiality agreement and are allowed access to further information.
Mr Fisk declined to say how many potential buyers there were. State-owned Solid Energy has already said it is interested.
The receivers are marketing the mining license, access agreement and supporting plant and equipment. The access agreement is with the Department of Conservation and it can be assigned to a buyer with the consent of the department.
The mine where 29 workers died last November is estimated to have a resource of 58.5 million tonnes of premium hard coking coal of which 17.6 million tonnes is estimated to be saleable. A second coal seam below the seam being mined provides further potential.
- NZPA