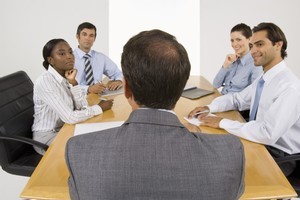 During a recession too many leaders tighten the purse strings, take strict control over the organisation and put strategy first, according to a "Management Tip of the Day" in the Harvard Business Review.
However, in the famous words of Peter Drucker, one of the best-known and most widely influential thinkers and writers on the subject of management theory and practice, "culture eats strategy for breakfast".
According to Drucker, when a recession hits you need to focus on building a culture that supports strategy implementation and change.
Many organisations in New Zealand may have followed this advice.
Eunice Oh, a consultant with leading workplace and employee engagement survey specialists JRA, says "JRA has found that employee engagement levels generally increased during the period 2007 to 2009 - a good indication that many organisations focused on strengthening their culture".
It's clear that some organisations placed a priority on retaining employees and cutting spending, instead of laying off staff. Oh says "this will have created a stronger sense of common purpose and community as everyone in the organisation strived to pull through".
However, we are seeing the reverse trend in engagement levels as we come out of the recession. From 2009 to last year engagement levels in New Zealand have actually dropped.
Oh suggests this may be due to a variety of reasons, "one of which is that employees are now realising they have unmet expectations or unfulfilled promises following the recession".
Another explanation could be that "employees now perceive that there are an increasing number of employment opportunities as the economy recovers".
It is vital that organisations focus on creating a great workplace culture. Oh concludes this will "place organisations in an advantageous position in the talent war which will emerge as the economy begins to strengthen".
JRA is running the 2011 JRA Best Workplaces Survey in association with the New Zealand Herald and sponsored by the New Zealand Chambers of Commerce, KiwiBank, Department of Labour and HainesAttract.
The survey runs from June 1 to August 31 and registrations are now being taken.
ON THE WEB
www.bestworkplaces.co.nz