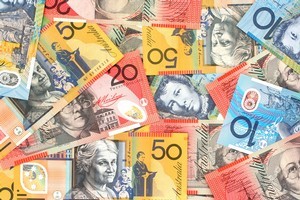 The Australian Capital Territory remains the best-performing economy in the country overall, even outpacing Western Australia, but Victoria is catching up with the leaders.
Commonwealth Securities' quarterly State of States report finds home building, new mortgages and population growth in the ACT are all above decade averages, and ahead of other states and territories. The only real weak spots are consumer spending and business investment.
The report analyses eight key indicators: economic growth, retail spending, equipment investment, unemployment, construction work done, population growth, housing finance and dwelling commencements.
The West Australian economy is the next strongest, riding on its strength in overall economic growth, especially exports, business investment and construction. But the "lead in the saddlebags" is provided by the housing sector, including weak demand for new and existing homes, and home construction.
The Victorian economy has lifted to be the next strongest. The report said Victoria was being driven by housing, helped by historically low unemployment, while housing-related demand is fuelling growth in retail spending. The main drag was private business investment.
The economies of SA and NT remain middle-ranked, the former underpinned by above-average population growth as well as solid construction work.
Economic growth in NSW lags in other areas, but business investment is above average, as is population growth, while a pick-up in home lending augurs well for the building sector.
Tasmania has relatively low unemployment and above-average new home building, but lags in the retail spending stakes. Queensland is restrained by historically low population growth, which is hampering building and construction activity, while unemployment is higher than its decade average.
- AAP