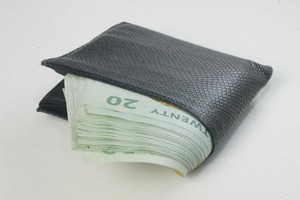 New Zealand is a victim of its own success - and right now shoppers are paying the price, commentators say.
Figures due out tomorrow are expected to show that annual inflation has risen to around 4.8 per cent, up from 4 per cent at the end of last year.
This comes on the back of the latest food price index which reveals it is 5.5 per cent more expensive to feed ourselves than it was a year ago.
In the last month the price of bread went up 4.6 per cent, cakes and biscuits 4.3 per cent, beef 3.8 per cent, and tomatoes a whopping 26.6 per cent.
The increases have threatened the Kiwi Sunday roast, with lamb, mutton and hogget 16.4 per cent more pricey than they were in March 2010, and vegetables 15 per cent more.
In fact many households could be swapping it for a traditionally Italian bowl of spaghetti marinara - pasta is 6 per cent cheaper and fish and seafood down 1.5 per cent.
ANZ chief economist Cameron Bagrie said rises in the cost of basics such as petrol and food were fuelling inflation.
But food prices were up because of high international commodity prices.
"For New Zealand as a whole it's actually a damn good thing because we're a net commodity exporter."
The problem was that the money was heading into the rural sector, and the rural sector wasn't spending yet. That was likely to start happening towards the end of the year.
"At the moment we're paying it on the nose for the cost of strong commodity prices and we're not receiving the benefit, that's the 2012 story," said Bagrie.
The effect at the checkout was Kiwis were having to pay a lot more for the basics, Mad Butcher chief executive Michael Morton said.
All the stars had aligned for meat exporters - the dollar was high, there had been drought in Australia and they were able to sell every cut.
"If there's a demand overseas it drives the New Zealand price. And because everyone's been doing dairy conversions and stuff the actual sheer numbers of stock are way down. So it's supply and demand."
It could be worse but because of tough economic times retailers were reluctant to pass on the full extent of their cost increases, he said.
For example the Mad Butcher's lamb costs had risen 24.5 per cent in the past year, and its beef costs 22 per cent.
"Believe me the consumer has been protected, because everybody's trying to maintain market share at the moment and nobody wants to be the first one to move," said Morton.
"The country can't have it both ways - they can't have cheap milk and meat and then have all the money coming back into the economy getting spent."
Bakers Delight New Zealand manager Scott Paterson said the bakery chain was also absorbing cost increases. But he predicted price increases ahead.
maria.slade@hos.co.nz