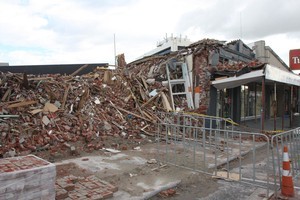 Statistics New Zealand faces a double charge on much of the census costs after the government canned the survey in the wake of the Christchurch earthquake.
Government statistician Geoff Bascand told a media briefing a "substantial proportion of costs will be re-incurred" with the bulk coming from the collection and distribution of the census.
Statistics NZ took a provision of some $89 million over the expected cost of the census in its annual report, though Bascand today said that was more likely to be around $72 million.
The postponement, which still requires an amendment to legislation, meant Statistics NZ had to pay out some 7000 collectors around the country and may be unable to use some data already collected for use in the census.
Statistics NZ has advised the government on its options on how to re-hold the survey, though Bascand wouldn't be drawn on that advice.
Statistics Minister Maurice Williamson postponed the survey in February after the 6.3 magnitude quake killed more than 180 people and caused as much as $15 billion of damage, saying it wasn't appropriate for people to be door-knocking at the time.
Last year, Bascand told Parliament's Government Administration Committee the department's resources were stretched to their limit and the production of key statistics faced a severe risk after years of under-investment.
The two Canterbury earthquakes in September and February were adding to the department's woes with its Christchurch office suffering extensive damage.