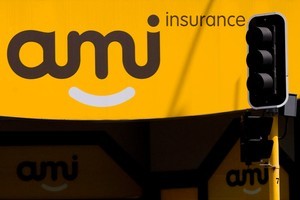 The near collapse of AMI has excited all manner of comment from the usual official, corporate and blogaholic channels.
Russell Hutchinson, a financial services consultant who knows a thing or two about the inner workings of the insurance world, stitches all those big picture views into a nice panorama on his website.
And while the 'high' level AMI debate has centred on reinsurance levels, the appropriateness of firm's mutual structure and other governance matters it's hard to determine what the policy-holders make of it all.
True, the government might have set aside a lazy half bil to back AMI and the company has issued assurances (ha) but it's ultimately customers who will guarantee its survival, not taxpayers.
Like any financial services business, AMI is really selling trust (hence all those matey ads), which is an easy quality to defile.
So what are all those AMI clients going to do come annual renewal time?
I suspect they'll react much like a relation of mine who turned up on my door yesterday flashing his AMI renewal notice.
"What do you reckon Dave? Should I pay it?" he asked (don't know why they keep asking me stuff).
"Dunno mate," I said, "why don't you shop around?"
And I think he will.
Wouldn't you?