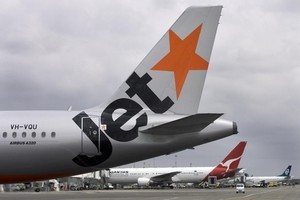 Disability Issues Minister Tariana Turia has criticised the airline Jetstar after two disability campaigners in wheelchairs were not allowed on a flight.
Tanya Black and Dan Buckingham - presenters of TVNZ disability show Attitude - were due to board a flight from Auckland to Wellington but were told they were not allowed on the aircraft without their own caregivers, The Dominion Post reported.The pair, who were flying with an able-bodied colleague, said they were told to wait at the plane's door and after a 20 minute wait decided to fly with Air New Zealand instead.
Mrs Turia said Jetstar's treatment was "unacceptable" and the Government had a campaign targeting issues such as this.
Eventually they were told they could fly on the plane if they did not go to the media, but by this time they were fed up with the treatment they received.
Jetstar said the airline's concern had been how the pair would get to the toilet. It would be apologising to the pair and refunding their fares.
- NZPA